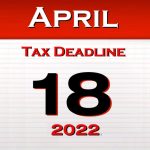 April 18 is the IRS Tax Deadline for 2022
The IRS has announced that instead of the traditional April 15 deadline, individual taxpayers will have until April 18, 2022, to file and pay their due income taxes, or to request an automatic 6-month extension.
SAV-TAX IS OPEN FOR BUSINESS
Current Office hours:
  Monday through Friday 8 AM – 4 PM, Saturday 8 AM – 1 PM
We Are Closed Sundays
SAV-TAX Policy Until Further Notice:   
To serve as a protection for our clients, the community and our employees during the COVID-19 pandemic, SAV-TAX has initiated the following policy until further notice.   
You have the following options:    
On-site tax preparation.  Walk-ins welcomed, but appointment preferred.  If you choose to visit our location, be sure to wear a face covering and practice social distancing.  Our health and safety protocols are listed below.*
Curb-side service.  Call us ahead of time at 478-471-6040 and we will meet you at the curb in front of our office.
Drop-off your documents anytime using our 24/7 front door drop-off slot.
Mail your documents to Sav-Tax, 6255 Zebulon Rd, Suite 350, Macon, GA 31210-8073
Fax your documents to (478) 784-7375 
Email your documents to:    christy@savtaxmacon.com
After receiving your tax information, we will prepare your returns and call you when they are ready for you to pick up.  Or, if you prefer, we can forward you the return documents with instructions on how to complete the process from the safety of your home.
* Health and Safety Protocols 
Face coverings are important for your protection, especially in view of the transmissability of the Omicron variant.
Practice social distancing (6 ft./1.8 m).  Office desks have clear freestanding protective shields.
Employees practice good hygiene, including washing their hands regularly with soap and water and avoiding touching their eyes, nose, mouth or face covering.
Items touched by others (i.e., pens, desktops, chairs, doorknobs, etc.) are properly disinfected.

 
     

DO THE FIVE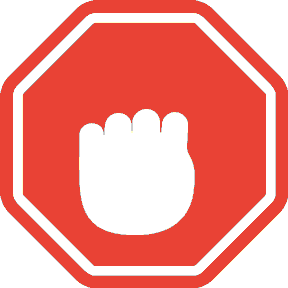 Do these 5 five simple things to help stop COVID-19

   HANDS: Wash them often with soapy water for at least 20 seconds. 
   ELBOW: Cough into your elbow (or into a tissue and throw it away). 
   FACE: Don't touch your face. Wear a face mask when out and about. 
   FEET: Maintain social distancing by staying more than 6 feet apart (1.8 meters). 
   FEEL: Sick? Stay home. Real sick? Phone your medical provider to discuss your situation.