COVID-19 & IRS Updates
Protecting our clients, the community and our employees during the COVID-19 pandemic
Learn More

FREE MONEY!!
$25 CASH for every NEW paying client you send!
Full-Charge Bookkeeping
Providing accounting services to a wide variety of small and medium-sized businesses

Open Year-Round
Some close after tax season, but we'll still be here.

Insurance Services
Group & individual health & Medicare supplement and MA & MAPD plans for seniors.

Lowest Price Guarantee
Less than National tax offices
Notary Services
at no charge to our clients


Biggest, Fastest Refunds Allowed by IRS

Locally Owned & Proudly Operated By Women

File Your Taxes Online - Fast, Easy and Secure
After Sandra H Land (1940-2019) retired from the IRS in 1975, she started helping family and friends with their tax preparation, and from there the business continued to grow. She established Sav-Tax as an accounting & tax office in 1976 and incorporated the company in 1993. As a tribute to its founder, Sav-Tax, Inc. continues to provide professional tax assistance to individuals and a wide variety of small and medium-sized businesses.
As tax specialists at Sav-Tax, Inc., we have over 120 years of combined tax preparation and bookkeeping experience, and can tailor our services to meet the specific needs of each client. We have Enrolled Agents (EA) on staff who can advise and represent taxpayers who are being examined by the IRS, taxpayers who are unable to pay their tax liabilities and taxpayers who wish to avoid or recover penalties.
Open year-round, we can certainly offer you tax help you can trust when you need it most.
"We SPEAK Tax!" Let us put our experience to work for you!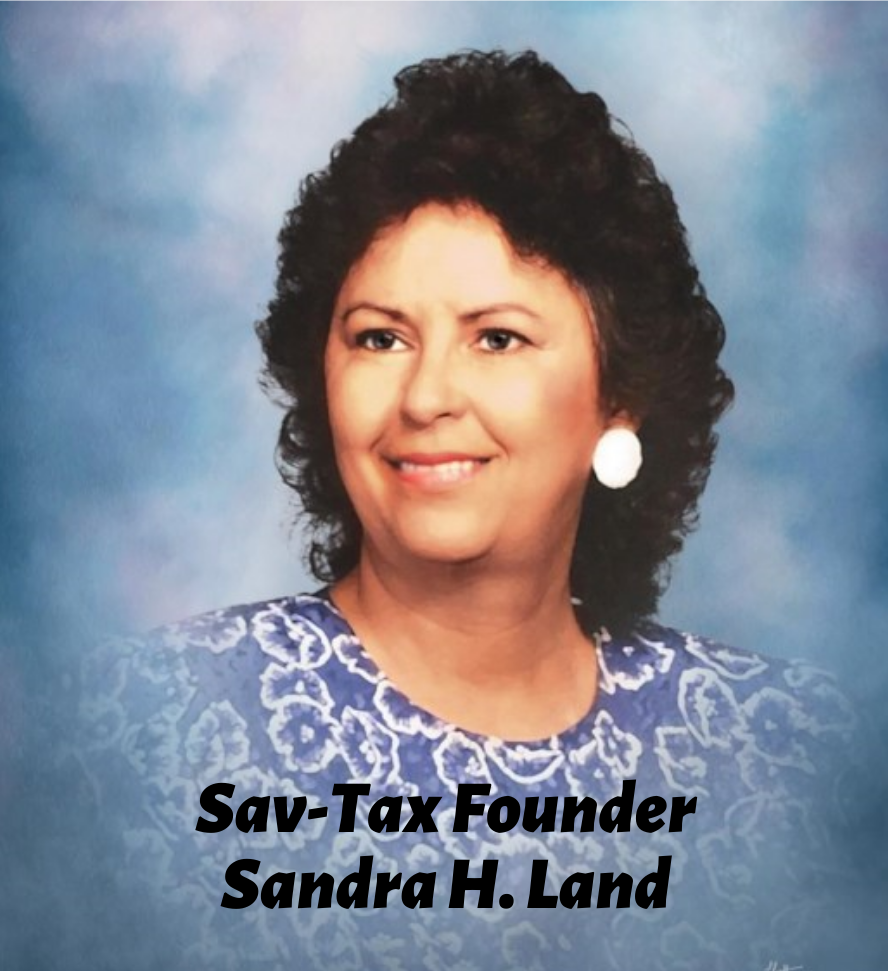 HERE TO ANSWER YOUR TAX QUESTIONS
Tax experts are waiting to hear from you!
WE FOCUS ON WHAT'S FAST and HELPFUL