Locally owned and proudly operated by women since 1976.  "Taxes Done Right!"  "We SPEAK Tax!"
SAV-TAX provides professional bookkeeping tailored to your business needs.  "Bookkeeping Done Right!"  "We SP
EA
K Tax!"
Enrolled agents (EA) are America's Tax Experts. EAs are the only federally licensed tax practitioners who have unlimited rights to represent taxpayers before the IRS in all 50 states.  "Taxes Done Right!"  "We SPEAK Tax!
PROFESSIONAL SERVICE
We have over 100 years of combined tax preparation and bookkeeping experience, and can tailor our services to meet the specific needs of each client.  "Taxes Done Right!"  "We SPEAK Tax!"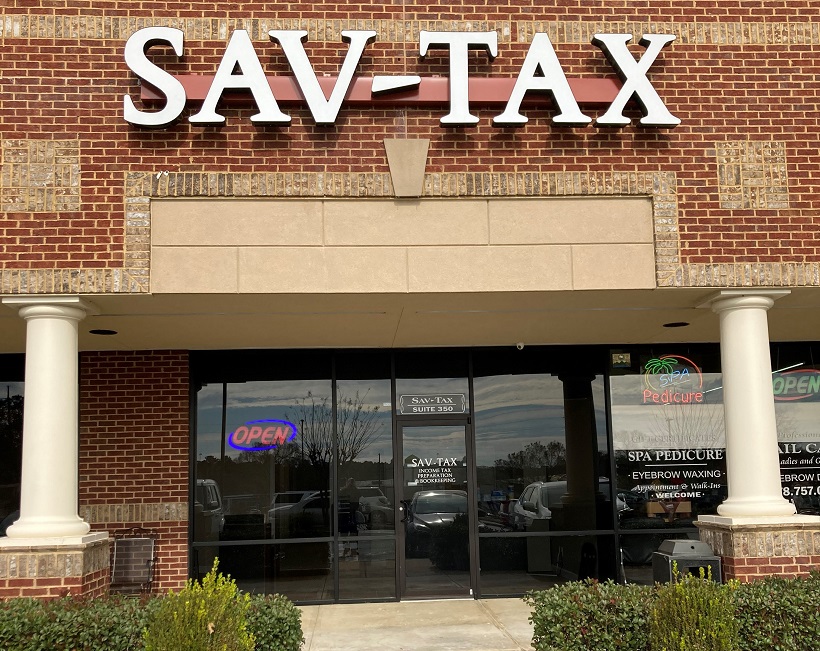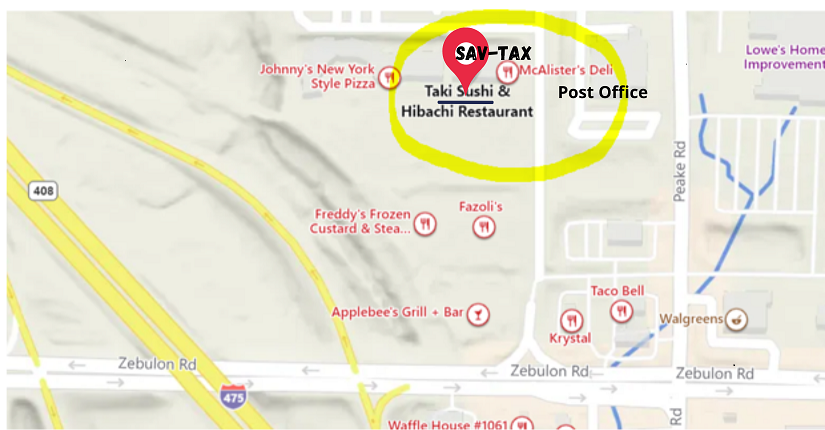 Open Year-Round to Better Serve You!
Come see us at our new location, 6255 Zebulon Rd Suite 350, Macon, GA 31210, across from the Post Office in the Plantation Village Shopping Center between Taki Japanese Steakhouse and McAllister's Deli. We're open year-round to better serve you!
After Sandra H Land (1940-2019) retired from the IRS in 1975, she started helping family and friends with their tax preparation, and from there the business continued to grow. She established Sav-Tax as an accounting & tax office in 1976 and incorporated the company in 1993. As a tribute to its founder, SAV-TAX continues to provide professional tax assistance to individuals and a wide variety of small and medium-sized businesses.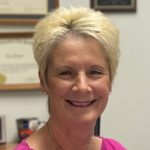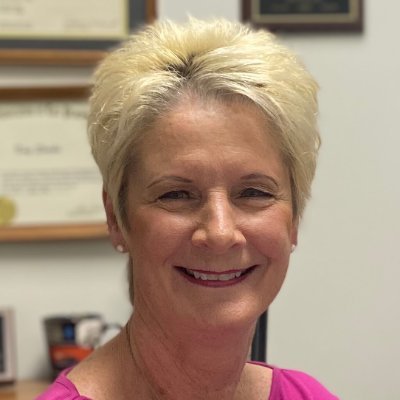 Kay H Stacks, a tax and accounting professional with over 46 years' experience, serves as President and CEO. She is an Enrolled Agent, licensed by the U.S. Treasury to represent taxpayers before the Internal Revenue Service in all 50 states.  "Taxes Done Right!"  "We SPEAK Tax!" Let us put our experience to work for you!
HERE TO ANSWER YOUR TAX QUESTIONS
Tax experts are waiting to hear from you!
-Thank you for our 5 Star rating on Google!
"This is our second year going to Sav Tax, Christi has done our taxes for us both times. Wonderful young lady, personable and a true gem. Only spoke to Ms. Kay briefly, but in the couple of minutes I spoke with her, she was very knowledgeable and helpful. I would definitely recommend their services to any of my friends and neighbors. Will see you ladies again next year! Thank you for all you do!!" -Jennifer S | March 2023
"I would highly recommend Sav-Tax for all your tax and accounting needs. I have used them for personal tax prep and also for business accounting and bookkeeping services. Both Kay and Cristy went above and beyond to help us with our business Quickbooks. We had quite a bit of mistakes in our quickbooks from previous employees and even a previous accountant. Sav-Tax agreed to help us and did a wonderful job of fixing all the mistakes and cleaning up our files. If you need tax prep, payroll services or help with your quickbooks files, Kay and Kristy from Sav-Tax can help you!! They are wonderful to work with and very professional. I'm positive you won't be disappointed." -Anna Reese | March 2023
"Save Tax has all ways treated me as a special customer. I would highly recommend them to help you with your taxes. I would not change Tax services for anything, Allways professional. Thank You" -Robin Flournoy | February 2023
~ We appreciate your telling others about us by word-of-mouth too!
"My family goes to Sav-Tax every year.  We would not go to any other place." ~Ronnie Folsom
"Great people, great service and great prices. Highly recommended!" ~Jordan Parrish
"Been around awhile, honest reliable and trustworthy." -Ann E Gill
"Best tax people in town….. Thanks Carol Parrish." -Carolyn Jordan
"Very professional and excellent service. We have used Sav-Tax for many years and will continue to do so. I truly look forward to seeing the fine people at Sav-Tax each year." -Bobby Leigh Mizelle
"The staff at Sav-Tax treat you like family and honestly care about you and wish to get you the most back or save you the most when it comes to your taxes!" ~Kristin Dawson
"Professional, Honest and Efficient." -Shirley Powell
"Wonderful, wonderful people!!! They work hard to get every penny possible for you on your tax returns. Very reasonable prices!!!" ~Paul Dawson
"Been going here for 10 years. Ms Kay is our tax professional. Wonderful service and friendly atmosphere." ~Ashley Adams
"They are the best!" -Chip Warren