Locally owned and proudly operated by women since 1976.  "Taxes Done Right!"  "We SPEAK Tax!"
SAV-TAX provides professional bookkeeping tailored to your business needs.  "Bookkeeping Done Right!"  "We SP
EA
K Tax!"
Enrolled agents (EA) are America's Tax Experts. EAs are the only federally licensed tax practitioners who have unlimited rights to represent taxpayers before the IRS in all 50 states.  "Taxes Done Right!"  "We SPEAK Tax!
PROFESSIONAL SERVICE
We have over 100 years of combined tax preparation and bookkeeping experience, and can tailor our services to meet the specific needs of each client.  "Taxes Done Right!"  "We SPEAK Tax!"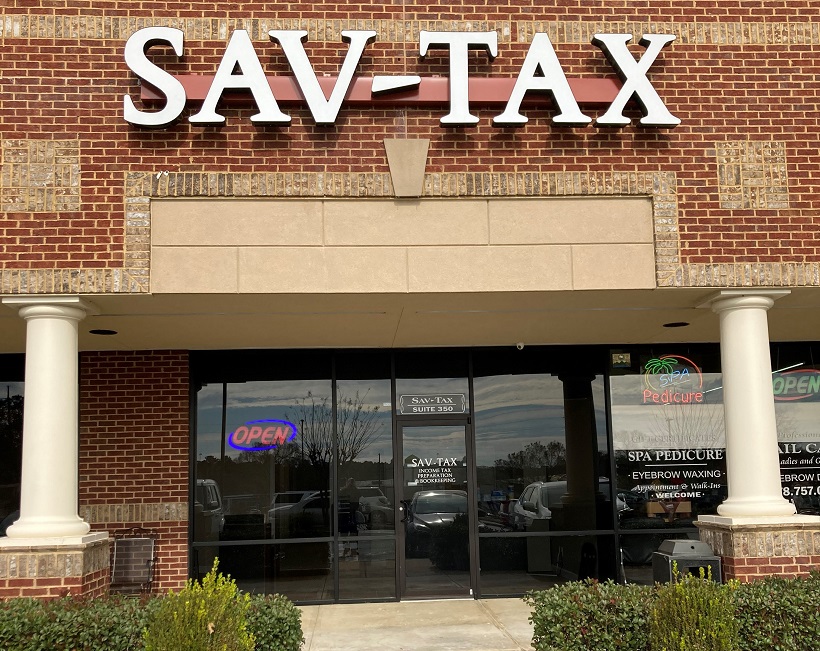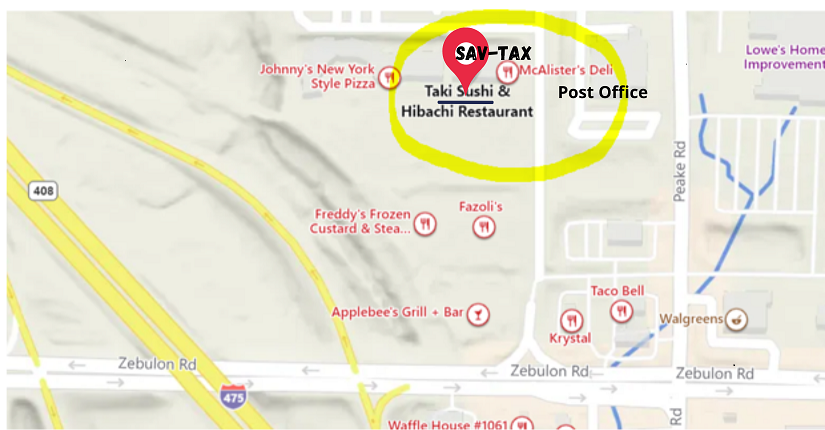 We've Already Moved!
Come see us at our new location, 6255 Zebulon Rd Suite 350, Macon, GA 31210, across from the Post Office in the Plantation Village Shopping Center between Taki Japanese Steakhouse and McAllister's Deli. We look forward to seeing you at our new location in the upcoming tax season!
After Sandra H Land (1940-2019) retired from the IRS in 1975, she started helping family and friends with their tax preparation, and from there the business continued to grow. She established Sav-Tax as an accounting & tax office in 1976 and incorporated the company in 1993. As a tribute to its founder, SAV-TAX continues to provide professional tax assistance to individuals and a wide variety of small and medium-sized businesses.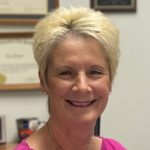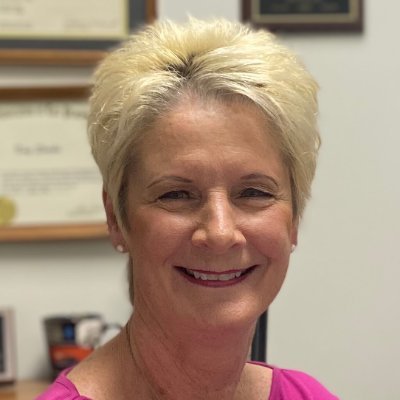 Kay H Stacks, a tax and accounting professional with over 46 years' experience, serves as President and CEO. She is an Enrolled Agent, licensed by the U.S. Treasury to represent taxpayers before the Internal Revenue Service in all 50 states.  "Taxes Done Right!"  "We SPEAK Tax!" Let us put our experience to work for you!
HERE TO ANSWER YOUR TAX QUESTIONS
Tax experts are waiting to hear from you!
~ We appreciate our 4.5 out of 5 rating on Facebook!
"Been around awhile, honest, reliable and trustworthy." -Ann E Gill, May 14, 2020
"My TAX Place, love these people." ~Shirley Powell, February 18, 2020
"They have been doing my taxes for 41 years.  Sandra was doing my taxes out of her house before Sav Tax was started." ~Gina Hogg Morris, February 18, 2020
"Great folks!  We moved away from Macon and to North Carolina almost 8 years ago but still travel to Macon to have our taxes done!" ~Janice Gassett Hightower, February 18, 2020
"Great people!" ~Ronile Weiss McWhirter, February 18, 2020
"Best Tax People in town…… Thanks Carol Parrish" ~Carolyn Jordan, October 14, 2019
"Very professional and excellent service. We have used Sav-Tax for many years and will continue to do so. I truly look forward to seeing the fine people at Sav-Tax each year." ~Bobby Leigh Mizelle, January 23, 2019
~ Thank you for our 5 Star rating on Google!
"Mrs. Carol Parish she is very impressive on the phone and in person.  She has a kind heart and full of energy and joyous and smart. Mrs. Kay the owner, blew my mind she's intelligent, friendly, not stuck up like some owners. I am so glad that I went to this place made me feel so very welcome. They help you through the whole process in filing your taxes. -Belinda Ware, August 2021
"It's truly new to me but I can say I'm excited to be a part of this great opportunity. I'm blessed. -Tinicka King, June 2021
"Christy did an awesome job and got what we needed done in a professional and fast manner. Staff is friendly and knowledgeable. You won't be disappointed with their services." -Krissie Harvey, April 2021
"The people at Save-TAX were very friendly and knowledgeable about filing my taxes this year.  They do what they can to make you comfortable and they are also quick WITHOUT making you feel rushed.  I will be using them every year from now on…thank you Sav-TAX for a great experience today! ~Connie Pike, March 2021
"This is the first year I used Sav Tax & they were great!  Very professional, clear communication, & were even willing to go the extra mile to ensure I received all that I was due.  The staff puts a lot of time and effort in making sure you get the most from this tax season!"~Melody Courson, March 2021
"Sav Tax is amazing!  Christy has been doing my taxes and she makes it such a breeze.  I will only let Christy do my taxes from here on out!  I'm so happy I found this place!!" ~Madison Etheridge, March 2021
"These people are amazing and prompt.  They get you back every red (cent) you deserve from the government.  I will be having them to do my taxes until I no longer file taxes!!  Thank you ladies." ~David Taylor, January 2021
"They have been doing our taxes years and years ago.  Always nice and accurate when doing our taxes. I would recommend them to anyone.  Thanks for your service." ~Diedra Everett, January 2021
~ We appreciate your telling others about us by word-of-mouth too!
"My family goes to Sav-Tax every year.  We would not go to any other place." ~Ronnie Folsom, Sav-Tax client
"Great people, great service and great prices. Highly recommended!" ~Jordan Parrish, Sav-Tax client
"The staff at Sav-Tax treat you like family and honestly care about you and wish to get you the most back or save you the most when it comes to your taxes!" ~Kristin Dawson, Sav-Tax client
"Wonderful, wonderful people!!! They work hard to get every penny possible for you on your tax returns. Very reasonable prices!!!" ~Paul Dawson, Sav-Tax client
"Been going here for 10 years. Ms Kay is our tax professional. Wonderful service and friendly atmosphere." ~Ashley Adams, Sav-Tax client